Tom Ascol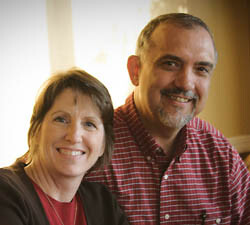 Tom has served as a Pastor of Grace Baptist Church since 1986. Prior to moving to Florida he served as pastor and associate pastor of churches in Texas. He has a BS degree in sociology from Texas A&M University (1979) and has also earned the MDiv and PhD degrees from Southwestern Baptist Theological Seminary in Ft. Worth, Texas. His major field of study was Baptist Theology. He has been an adjunct professor for New Orleans Baptist Theological Seminary in their SW Florida extension and has also taught systematic theology and pastoral theology at Reformed Theological Seminary and the Midwest Center for Theological Studies, respectively. He is also a Teaching Fellow at the Nicole Institute for Baptist Studies at Reformed Theological Seminary in Orlando, Florida.
Tom serves as the Executive Director of Founders Ministries, an organization committed to reformation and revival in local churches. He edits the Founders Journal, a quarterly theological publication of Founders Ministries, and has written numerous articles for journals and magazines. He is a regular contributor to TableTalk. He has also edited and contributed to several books. Tom regularly preaches and lectures at various conferences throughout the United States and other countries in addition to authoring the Founders Blog and writing for Examiner.com. He also blogs at tomascol.com
Tom enjoys riding motorcycles and, though he currently is "in between bikes," lives with the hope that one day he will have his own Harley. He and Donna have eight children, including 2 sons-in-law. They also have one grandchild.
Ken Puls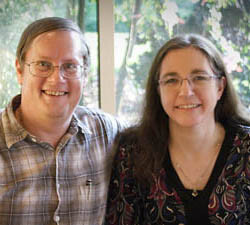 Ken is originally from Omaha, Nebraska, where he studied classical guitar and music theory at the Omaha Conservatory of Music (1973 to 1980). In 1980 he continued his study of music at the University of Nebraska at Omaha, receiving a BM degree in 1985. Ken is also a graduate of Southwestern Baptist Theological Seminary where he received the MM and PhD degrees in Church Music Ministry. He and his family moved to Cape Coral, Florida in January 2003. Ken serves with Founders Ministries as Editorial Director of Founders Press and Director of the online Founders Study Center. He also teaches Fine Arts as an online instructor for Dallas Baptist University and guitar for Edison State College.
Ken is a coffee connoisseur (rumor has it he has been a subscriber to Gevalia since he was a kid). Black. No sugar. Like real men drink it. One of his goals in life is to begin roasting his own beans. In 2011 he finally had the opportunity to try the famous Kopi Luwak coffee from Indonesia.
Ken has composed over 50 hymns and songs, including hymns in Psalms, Hymns, and Spiritual Songs (Founders Press, 2004), which he helped edit. You can listen to some of his songs and hymns on his album "Upon This Rock." Ken and his wife, Celest, have four children, two boys and two girls. You can read more about Ken on his website.
Tim Brister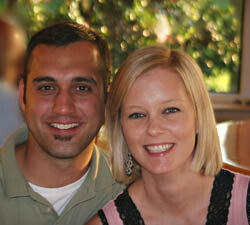 Tim has been serving as a Pastor at Grace Baptist Church since June 2008 and has been enjoying every minute of it. Tim's passion is to demonstrate a life that trusts God, treasures Christ, and triumphs the gospel. Tim is the Director of PLNTD, a church planting network in association with Founders Ministries.
While he does not share the Southern drawl of his beautiful wife, Dusti, it is true that he is from the great state of Alabama, home of Crimson Tide football. With two young sons, the Bristers are excited to see their family planted and grown in the spiritually fertile ground of the Grace family of faith.
On the side, Tim enjoys sports (of all kinds), photography, cycling, blogging, and most importantly, spending time with his family. Currently, he holds an undefeated record in ping-pong, and Tom Ascol (a defeated foe) has compared him to Forrest Gump (also from Alabama). You can read more about Tim on his blog, Provocations and Pantings.