Music at Grace
At Grace Baptist Church you will find many opportunities to serve God and others through music. These include: Congregational Singing, supported by the Grace Musicians , and our Musicians' Lab and Grace Children's Choir. The GBC JAM, an exciting time of fellowship and trying new music, is scheduled twice a year.
Article II of our church's constitution reads:
The purpose of this church is to glorify the God of the Scriptures in promoting His worship, evangelizing sinners, and edifying saints. To this end we are committed to proclaiming God's perfect law and His glorious Gospel of Grace in Jesus Christ throughout the world, and to defending the "faith once delivered unto the saints" (Jude 3).
At Grace it is the goal in all of our endeavors in music to serve the church in accomplishing its purpose. To this end:
We promote the worship and adoration of God through music in praise, thanksgiving, and prayer.
We corporately proclaim, confess, and celebrate our faith as one voice united together in Christ Jesus.
We seek to exhort, admonish, encourage, and stir up one another to good works, as we speak to one another in psalms, hymns, and spiritual songs.
Congregational Singing
The congregation is the first and primary "choir" at Grace. Every member is a gift of God and contributes to the church's voice in worship. It is the aim of all the additional music ministries (Musicians' Lab, Grace Musicians, and the Grace Children's Choir) to serve and support this foundational ministry of the music.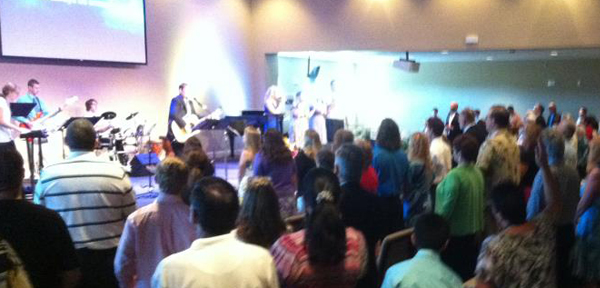 At Grace, we are committed to singing the great and cherished hymns of the faith as we celebrate our heritage, remembering that we are only a part of God's great redemptive work through the ages. We are also committed to learning and singing new songs as we rejoice in what God is doing in our day. As God is at work among His people, sanctifying new gifts, growing us in the knowledge of truth, there will always be a new song and fresh praise.
See a list of 150 titles representing our current and favorite music for worship (2012).
Grace Musicians
The Grace Musicians are a group of instrumentalists and vocalists who serve in leading and accompanying our singing in worship each Lord's Day. We meet for an extended time of rehearsal and prayer the first Saturday of each month beginning at 10:00 AM. We also meet prior to each of our services to warm up and prepare.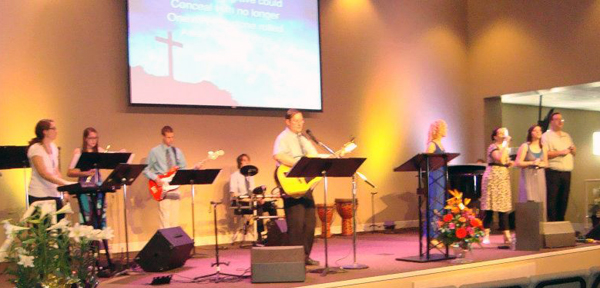 Instruments accompanying our services include piano, keyboard, guitar, bass guitar, flute, violin, percussion and djembe. These instrumentalists serve with our Praise Team of singers in lifting our voice through music.
We are continuing to look for singers and instrumentalists in the membership of Grace who are willing to join with us in using and developing their abilities to lead out in worship for the glory of God. For more information on serving through music at Grace, please see Pastor Ken Puls.
Musicians' Lab
As God grows the church and brings more musical gifts into the Grace family, we hope to discover those gifts, encourage those gifts, and eventually integrate those gifts into the music ministry.
The Musicians Lab serves to nurture upcoming musicians in the church family by allowing them opportunities to participate on a rotating basis with our Grace Musicians in providing music for worship. The Lab meets at 6:15 PM on Wednesday evenings and is open to members and faithful attenders.
Each musician who participates ...
Must be a faithful attender and active participant in the life of the church.
Must have a willing heart and teachable spirit.
Must be willing to be coached or mentored by one of our Grace Musicians.
Must be willing to prepare and practice assigned parts ahead of time.
Must be committed to coming to rehearsals and services.
If you are gifted in music and desire to participate in our Musicians Lab, please contact Pastor Ken Puls.
Grace Children's Choir
The Grace Children's Choir meets on Wednesday nights at 6:00 PM. The choir is open to all kids ages 5 to 11 and focuses on making a joyful noise and glorifying God through music. Children will learn basic music theory and harmony while practicing classic hymns and newer favorites. The Grace Children's Choir helps to lead in worship several times a year.
If you would like more information about the Grace Children's Choir, please contact Sarah A.
Note: The Grace Children's Choir is currently on hiatus. Please check back for more information on when the choir will resume.
GBC JAM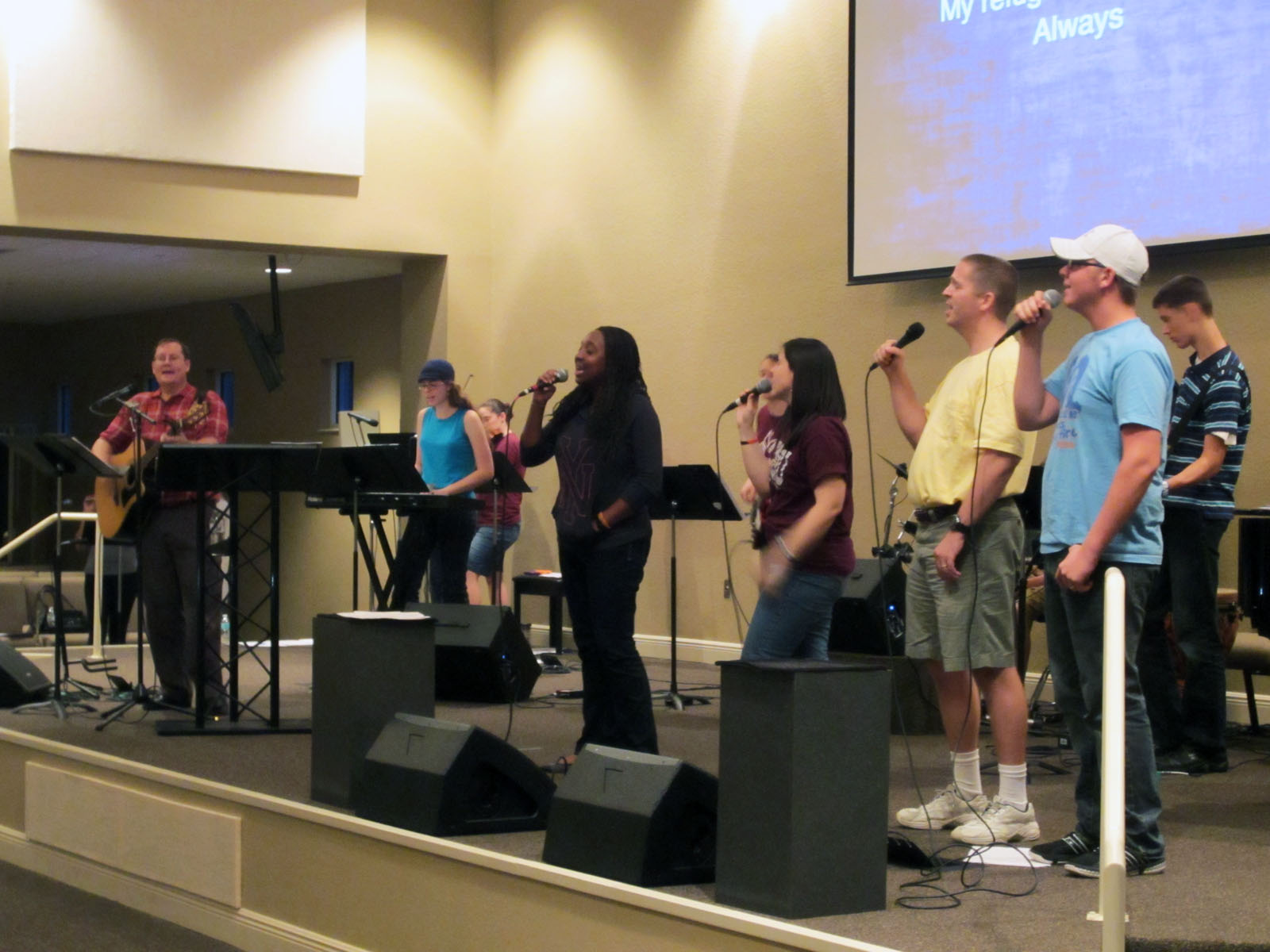 Twice a year (usually in September and March) the Grace musicians host a fellowship to try out new music and to encourage the development of musical gifts in the congregation. All those who can bring and play an instrument, or come with their voices ready to sing are invited to come and participate in making music to the Lord.
The GBC JAMs are open to anyone in the Grace family or community, but they also serve as open auditions for church members and regular attenders who are interested in serving with the Grace Musicians.
Our Fall Jam was held September 15, 2012. Our next JAM will be in March 2013.