Grace Elders
Tom Ascol, Senior Pastor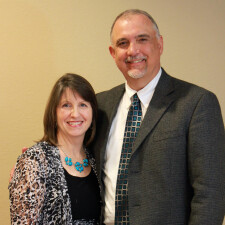 Tom has served as a Pastor of Grace Baptist Church since 1986. Prior to moving to Florida he served as pastor and associate pastor of churches in Texas. He has a BS degree in sociology from Texas A&M University (1979) and has also earned the MDiv and PhD degrees from Southwestern Baptist Theological Seminary in Ft. Worth, Texas. His major field of study was Baptist Theology. He has been an adjunct professor for New Orleans Baptist Theological Seminary in their SW Florida extension and has also taught systematic theology and pastoral theology at Reformed Theological Seminary and the Midwest Center for Theological Studies, respectively. He is also a Teaching Fellow at the Nicole Institute for Baptist Studies at Reformed Theological Seminary in Orlando, Florida.
Tom serves as the Executive Director of Founders Ministries, an organization committed to reformation and revival in local churches. He edits the Founders Journal, a quarterly theological publication of Founders Ministries, and has written numerous articles for journals and magazines. He is a regular contributor to TableTalk. He has also edited and contributed to several books. Tom regularly preaches and lectures at various conferences throughout the United States and other countries in addition to writing for the Founders Blog and Examiner.com. He also blogs at tomascol.com
Tom enjoys riding motorcycles and, though he currently is "in between bikes," lives with the hope that one day he will have his own Harley. He and Donna have ten children, including 3 sons-in-law and one daughter-in-law. They also have four grandchildren.
Jared Longshore, Associate Pastor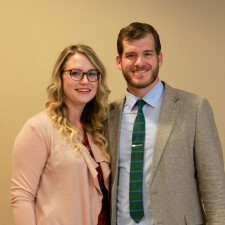 Jared serves as Associate Pastor of Grace Baptist Church. A born-and-raised-Floridian, he lived in Central Florida before moving to Southwest Florida to finish a BS degree at Florida Gulf Coast University. He is a graduate of The Southern Baptist Theological Seminary, where he received an Mdiv degree and a PhD in Biblical Spirituality. He and his wife, Heather, have four children, two boys (Hudson and Fuller) and two girls (Livia and Scarlett).
Jared likes reading, coffee, and taking his wife out on dates. He grew up playing sports and played baseball in college. Although his glory days are behind him, he still enjoys the occasional pick up game. Events from the glory days may appear larger in the mirror than they really are. You can follow his blog at jaredlongshore.com
John Swaska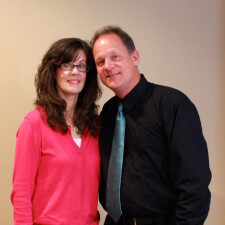 John Swaska has lived in Florida for over 40 years. At 16 he heard the Word of God for the first time and God opened his heart to believe. He is now over fifty years old and is amazed at how kind God has been to him and his family. He and his wife Cindy have been married since 1989. They have five adopted kids from age 18 to 9. Since 1995 John has owned and operated his own company. He enjoys his job greatly (most days). John and Cindy joined Grace Baptist in 2003 where he has served as a deacon prior to becoming a lay elder. In his spare time he enjoys dates with his wife, family movie nights, and consumes massive quantities of Double Stuff Oreos and bacon, though not always simultaneously.
Don Reisinger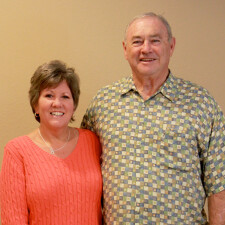 Don Reisinger is the beloved husband of Barb and the proud father of 6 children, 15 grandchildren, and 10 great-grandchildren (and counting!). Originally from Pennsylvania, Don was in construction but ultimately pursued his interest in breeding and showing registered Holstein dairy cattle. In fact, Don bred the first Holstein to sell for over 1 million dollars (1982). Unfortunately, he didn't own her at the time of the sale!
God replaced Don's love for cows with a love for "sheep" after He mercifully rescued him from the far country and eating husks with swine (as Luke 15:16, so graphically describes it) and called him to serve the Lord in His church. Don has been part of Grace since 1994 and has served in many capacities, including the last 4 years as a lay-elder.