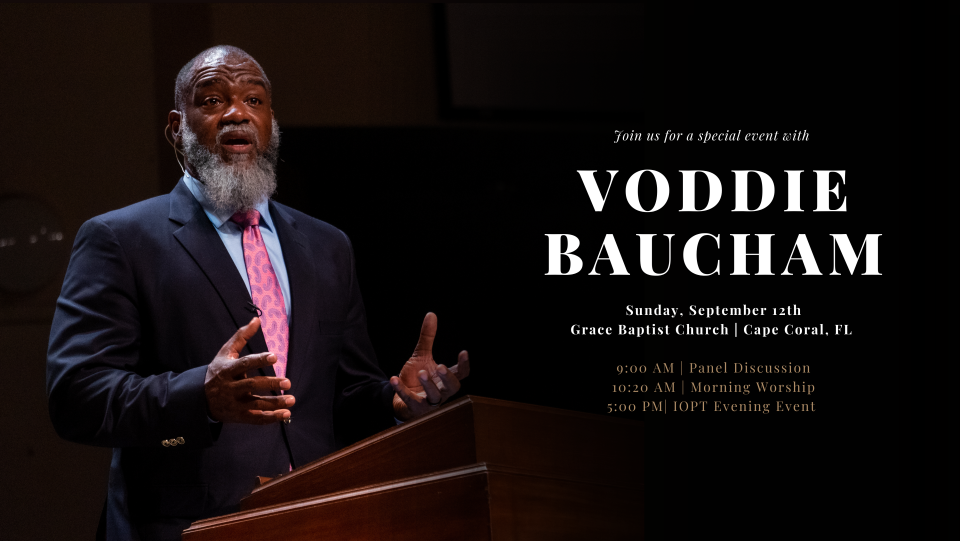 Sunday, September 12, 2021, 9:00 AM - 6:00 PM
You're invited to join us as we welcome Voddie Baucham to preach at Grace Baptist on September 12th!
Sunday, September 12th:
9:00 AM | Panel Discussion
10:20 AM | Morning Worship
5:00 PM | IOPT Evening Event
For more information on what to expect when you come to Grace, go here.
You're also invited to the following events hosted by The Institute of Public Theology:
Monday, September 13th:
12:00 PM | Pastor's Lunch ($10 - for Pastors and Elders)
7:00 PM | Evening with Voddie (FREE - open to anyone)
You can register for both of these events here.