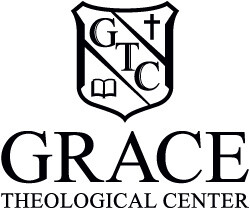 Grace has partnered with Southeastern Baptist Theological Seminary, The Southern Baptist Theological Seminary, and the Founders Study Center to provide seminary level theological training for pastors and church leaders in Southwest Florida. The majority of the courses offered at GTC can count for credit at our partnering institutions. If you're interested in more information about taking courses for credit, contact us.
Courses at the Grace Theological Center are offered during the fall (September to December) and spring (February to May) semesters. Courses meet biweekly on Monday evenings from 7:00 to 10:00 PM at Grace Baptist Church (1300 Ceitus Terrace, Cape Coral, Florida, 33991).
This spring we will be offering a course on Ministry of Worship taught by Dr. Ken Puls. This course is a study of Christian worship from its biblical roots, through its development and expression through church history, to contemporary styles and practices. Emphasis will also be given to principles of planning, leading and evaluating worship.
The cost to take this course for credit toward a Masters of Divinity degree at Southern Seminary or Southeastern Seminary is $125. The cost to audit the course is $25 (payment due on the first evening of the course). The course will begin on Monday evening, January 29, 2018 and meet bi-weekly through April 30th.
For more information and to register for the Ministry of Worship course, click here.
For more information on our courses, please contact us.