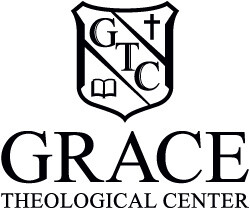 Grace has partnered with Southeastern Baptist Theological Seminary, The Southern Baptist Theological Seminary, and the Founders Study Center to provide seminary level theological training for pastors and church leaders in Southwest Florida. The majority of the courses offered at GTC can count for credit at our partnering institutions. If you're interested in more information about taking courses for credit, contact us.
Courses at the Grace Theological Center are offered during the fall (August to December) and spring (January to May) semesters. Courses meet biweekly on Monday evenings from 6:30 to 9:30 PM at Grace Baptist Church (1300 Ceitus Terrace, Cape Coral, Florida, 33991).
Announcing our Fall 2018 course:
CHRISTIAN MATURITY
A Call to Growth in a Childish Age
But solid food is for the mature, for those who have their powers of discernment trained by constant practice to distinguish good from evil. Therefore let us leave the elementary doctrine of Christ and go on to maturity. (Hebrews 5:14-6:1)
In all ages it is essential to distinguish good from evil. But our present age is perhaps one in which we especially need our powers of discernment operating at full force. Such powers require maturity. But today childishness is in vogue. Cry rooms and lazy rivers now appear on our college campuses. Responsibility is avoided like the plague. Many want to camp out with Peter Pan in Neverlandwhere children never grow up. But, the apostle Paul says, "Act like men" (1 Corinthians 16:13). This eight-week course is designed for young and old alike, for those who have only recently followed Christ and those who have walked with Him for years. It serves as a call to Christian growth in a childish age. We will biblically and practically examine what it means to "grow up in every way into him who is the head, into Christ" (Ephesians 4:15).
The cost to take this course for credit toward a Masters of Divinity degree at Southern Seminary or Southeastern Seminary is $125. The cost to audit the course is $25 (payment due on the first evening of the course). The course will begin on Monday evening, August 20, 2018 and meet bi-weekly through December 3rd.
For more information and to register for the Christian Maturity course, click here.
For more information on our courses, please contact us.