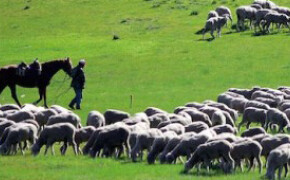 1. I am more sinful than I first thought I was. The constant opening of my heart to self-examination while researching sermons has revealed the twists and turns of sin in my own heart. The result has been a greater thankfulness for our Father's plan of grace, our Lord Jesus' suffering for my sins, and a greater understanding that anything I know of truth and holiness is only because of the Spirit's work in my heart to keep me from falling. But strangely this very recognition of my own remaining sins as a Christian and pastor has not discouraged me simply because it makes me understand even more the height and depth and breadth of the love of God which is in Christ Jesus. This painful process has enabled me to keep Christ and His Gospel more at the center of my thinking and preaching both to the saved and the lost at the same time. I am more sinful than I first thought I was.
Continue Reading on the Founders Blog
Dr. Fred Malone serves as pastor of First Baptist Church, Clinton, Louisiana.