Grace Baptist Church is convictionally, personally and financially committed to missions. Both at home in Southwest Florida and around the world, we desire to reach people with the good news of the gospel of Jesus Christ. We believe that to be faithful to Christ we must be a missionary church.
Unreached People Groups (UPG)
Tajik
In the early 1990's, God began to stir the heart of the Grace family toward the unreached people groups among the Muslims of Central and Southern Asia. Following a vision trip to Samerkand, Uzbekistan, we felt God leading us to formally adopt the Tajik people in 1997. The Tajik are a people group of more than 6 million, with about 1,300,000 living in Uzbekistan. They are among the least reached peoples of the world. About 90% of Tajik are Sunni Muslims. We sent one of our deacons and his family to live and spread the gospel in Uzbekistan. By God's grace, they were involved in helping plan the first Christian church among the Tajiks. Uzbekistan is ranked number 7 on the World Watch list, a list of the top 50 countries where persecution among Christians is most severe. To learn more about the Tajik people, click here.
Pashtun
More recently, Grace became aware of another unreached Muslim people group located along the Pakistan/Afghanistan border and in 2008, formally added the Northern Pashtun as an adopted UPG. We sent one of our young adults on a two-year mission to live in Pakistan for the purpose of making Christ known to Pashtuns. Due to terrorist activity and political difficulties the whole team of Christian workers had to vacate the country. There are more than 22 million Pashtun living in Pakistan, with 46 million throughout the world. They are considered 100% Muslim, and only a handful of Pashtun believers are known. With the rise of the Taliban, this people group has become increasingly difficult to engage. Pakistan is ranked number 10 on the World Watch list. To learn more about the Pashtun, click here.
Lampungese
Grace has also had the privilege of working closely with those focused on reaching the Lampungese people of Indonesia by sending short-term teams there and as well as sending one of our young adults for a two year term in Southern Sumatra. For more information on the Lampungese click here.

Theological Education

Grace Theological Center
We are committed to theological education both locally and throughout the world. Because of this Grace is actively involved with training church leaders through our Grace Theological Center. In partnership with the Founders Study Center, we offer a 3-year course of study with classes on Pastoral Ministry, Biblical Preaching, Worship, Church Planting, Christian Leadership, and Discipleship.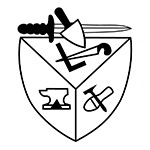 Founders Ministries and the Founders Study Center
The Founders Study Center is the online ministerial training center of Founders Ministries. The Study Center serves those who are laboring in the gospel ministry by offering biblically sound, in-depth courses of study. Ken Puls, an elder at Grace, serves with Founders and has directed the Study Center since its beginning in May 2003.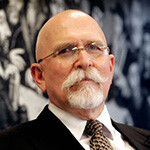 Baruch Maoz - Israel
Grace also supports the work of Baruch Maoz to provide theologically sound literature in modern Hebrew. As a boy Baruch immigrated with his Jewish family to Israel in 1953. While serving in the Israeli Army in 1963 he was converted to faith in Christ. He worked with Christian Witness to Israel from 1974 to 2005 and pastored Grace and Truth Christian Congregation in Israel from its founding in 1976 until the age of retirement at the end of 2008. He is presently engaged in a writing, teaching and preaching ministry in Israel and abroad. He and Bracha were married in 1968 and live in Gedera, Israel.
Church Planting and Revitalization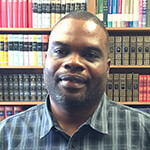 Desarmes, Haiti—Odanis Joseph
Weeks after a devastating earthquake rocked Haiti on January 12, 2010 the Lord connected us to Odanis Joseph, a Haitian church planter and pastor, who had suffered great loss in that tragedy. We sent a vision team to investigate his work and the needs of the dozen churches in his network. Since that time we have invested heavily in feeding and caring for over 1500 orphans and training dozens of pastors and hundreds of church leaders.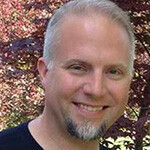 Brazil, South America—BJ Diggins (JAARS)

BJ Diggins and his wife Kris serve with JAARS (Jungle Aviation and Radio Service) in partnership with Wycliffe Bible Translators and have two boys, Nate and Levi. They worked in Brazil for 9 years as a missionary pilot and nurse team in support of Wycliffe's work. BJ is now working in the Aviation Training Department of JAARS, providing initial and recurrent flight training for JAARS and other organizations such as AIM AIR (Africa Inland Mission), SAM AIR (South America Mission), Flying Mission Botswana, YAJASI (Indonesian Mission Organization).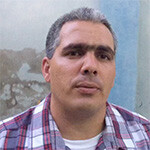 Cien Fuego, Cuba—Ariandys Augiar
Pastor Ariandys Augiar serves the Ebenezer Baptist Church in Cien Fuego, Cuba. He and his church are actively engaged in evangelizing their community as well as in encouraging healthy church life in Baptist churches throughout that nation. With limited resources and opportunities, the church has undertaken an ambitious literature ministry to help train pastors and church leaders as well as encourage confessional Christianity.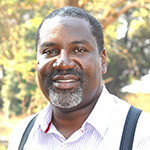 Zambia, Africa—Conrad Mbewe
Conrad Mbewe has been the Senior Pastor of Kabwata Baptist Church in Lusaka, Zambia since 1987. He is involved in an extensive preaching and teaching ministry throughout the world and has helps lead a successful effort to plant churches throughout Zambia and other parts of southern Africa.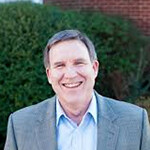 Atlanta, Georgia—Bob Selph
Bob has been a faithful pastor in Arizona and South Carolina, along with serving for many years as the Director of the Association of Reformed Baptist Churches in America. In 2015 he and his wife, Cathi, instead of settling into retirement, moved to the inner city of Atlanta, Georgia for the purpose of working with a church plant in evangelism and training leaders.
Mercy Ministries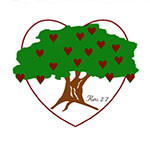 Lifeline Pregnancy Center
Lifeline Family Center is a residency program located in Cape Coral dedicated to saving the unborn and providing young women in unplanned pregnancies with a comprehensive educational program in a safe secure Christian home. Young women coming to Lifeline Family Center are provided a home, spiritual guidance, scholarship opportunities and care for their children while they pursue an education for a career. Lifeline Family Center provides services without the assistance of governmental agencies and strives to operate according to biblical principles.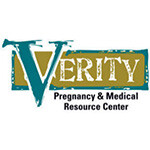 Verity Pregnancy Center
Verity Pregnancy & Medical Resource Center is located in Fort Myers and was founded to care for women and their families who find themselves in an unplanned pregnancy. Verity is devoted to providing the most accurate and up-to-date information regarding pregnancy issues, as well as providing help and hope for the woman seeking healing from one or more previous abortions. Some of the services Verity provides to women free of charge are pregnancy tests, limited ultrasound, information on pregnancy issues and choices, and confidential counseling.
Southern Baptist Missions
We serve alongside other Southern Baptists in spreading the good news of the gospel of Jesus Christ, both at home in the Royal Palm Baptist Association and to the nations through the work of the International Mission Board (IMB).
"Let the heavens rejoice, and let the earth be glad;
And let them say among the nations, "The Lord reigns!"
(1 Chronicles 16:31)